Hi everyone! Want to see my layout from today's Speed Scrap?
Image is linked for credits
It was so much fun, I love hosting them!! And guess what, just so that none of you have to go through any withdrawal symptoms, there is another speed scrap this Thursday!! Check it out: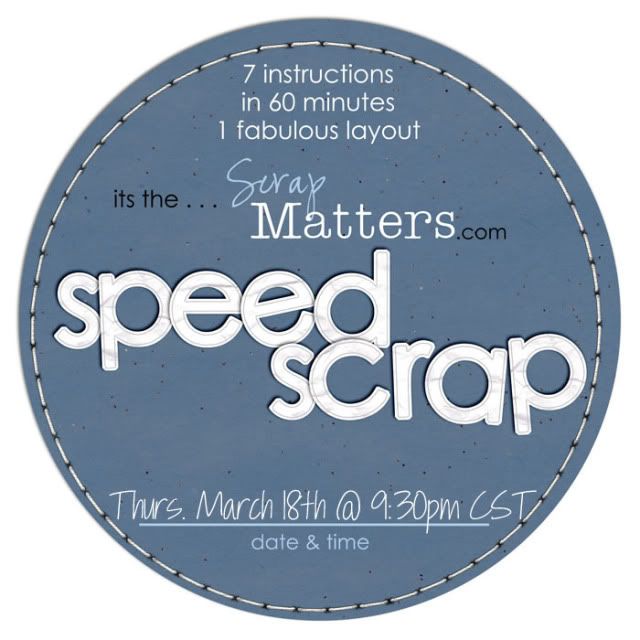 and look at this awesome alpha that Geeky Diva made for the participation prize:
Just head right on over here to join us!