Well, I only got to scrap one layout this week.....one! Christmas must be coming soon because I find myself crazy busy all of a sudden! LOL Want to see my one lonely layout? Here it is: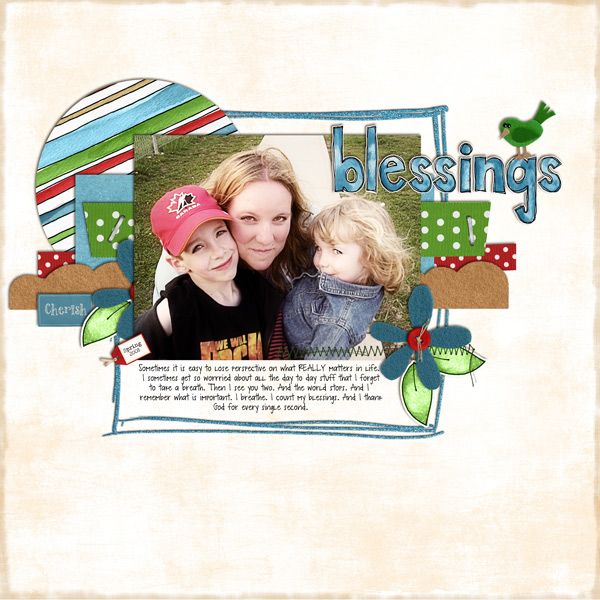 I've scrapped this picture before but I decided to redo it and I love it now! What made me decide to redo it you may ask.....well I'll tell you! Chelle has got a brand new thing going on over at ScrapMatters. Starting in January, she is going to have a class on journaling!! How cool is that? I can't wait for it to start, journaling is definitely something I struggle with, so many times I end up leaving it out. But I want my kids to look back at my pages and instead of just seeing a picture, I want them to see a story, an emotion, my voice. So I'm thinking this class is EXACTLY what I need.
And do you like the kit I used to scrap with? It's course material! Yup, you heard me! If you sign up for the class you get this awesome mega kit with it: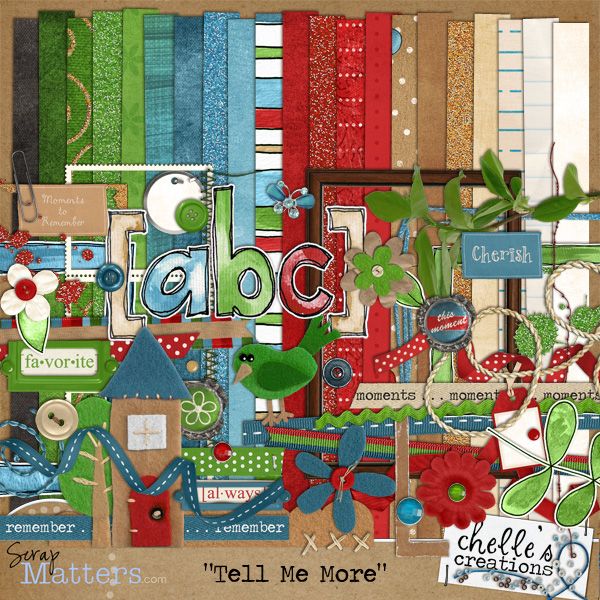 This is one of my favourite kits ever, it has felt, it has doodles, it has an amazing colour scheme, it's just awesome. But it's exclusive to the class, so only Chelles students get to have this kit! And the best part is, even though the class doesn't start 'til January, you get to have the kit to play with right now!
And don't forget that there are all kinds of crazy awesome Black Friday sales going on over at ScrapMatters, I'll be picking some stuff up for sure this weekend, I'm in scrapping withdrawl and there are some awesome new releases I want to play with! See them all right
here
.
Have a great weekend everyone!