I'll be back later with my resolution update but just wanted to pop in and remind you all that Chelle's class starts tomorrow at Scrapmatters. Journaling is definitely something I struggle with, so many times I end up leaving it out. But I want my kids to look back at my pages and instead of just seeing a picture, I want them to see a story, an emotion, my voice. I can't wait to get started tomorrow! Check it out:
And if you sign up for the class you get this awesome mega kit with it: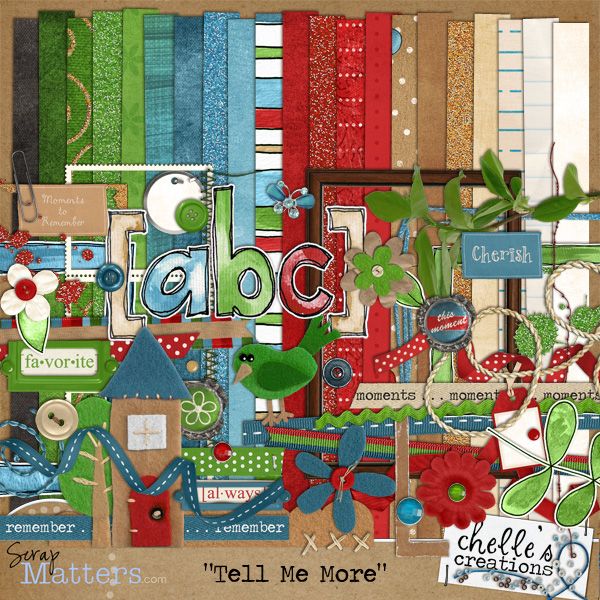 This is one of my favourite kits ever, it has felt, it has doodles, it has an amazing colour scheme, it's just awesome. But it's exclusive to the class, so only Chelles students get to have this kit!
I'll be back soon, but for now head right over
here
to sign up. It's going to be so much fun!