Happy Monday!! *sigh* Does the weekend go by WAY to fast or what? I just thought I'd stop in to let you guys know about the Quick Page Exchange that started today over at ScrapMatters. This months featured kit is Love Ya Kit by Page Frocks! Here is the kit:
Isn't it pretty?! And because it's the feature kit it is on sale!! Here are the details: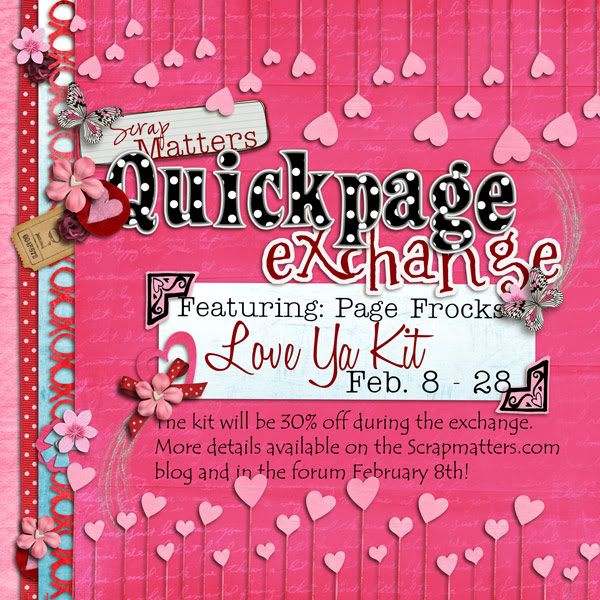 It's such a great deal, create one quick page using the kit, get a whole bunch back in return!
And there is another daytime speed scrap tomorrow!
and look at this AMAZING prize that you get for completing a layout:
I am so jealous!! I can't make this one!! And I want this prize!! Oh well, I guess I will have to hope it gets to the store! All images are linked so click away, and have a great Tuesday!